swimming pool company in dubai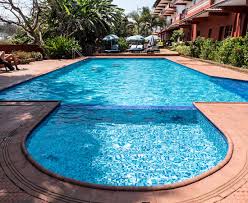 https://sapphiredxb.com/about/
Sapphiredxb is one of the best and foremost leading swimming pool company in dubai.Sapphiredxb is the fastest growing in this field. We offering Swimming pool Designing,Construction of swimming pools, Jacuzzi, water feature, landscaping and pool Maintenance service also.
It is one among the experienced company with a good track record of getting better result.As a result we are establishing ourselves as one of the leading swimming pools construction and also maintenance company in dubai.
All over in Dubai because of our rapid response and commitment to work and maintenance we are the number one.
Sapphiredxb guarantee that you will receive an effective service in pool construction as well as maintenance.
We have successfully finished several prestigious swimming pools projects for commercial and residential complexes. And also private villas and health clubs, indoor and outdoor pools.
We can do designing and execution of Olympic size pools with FINA stranded.
Sapphiredxb is the professional swimming pool company in dubai to build pools in anywhere.Even if it is small or large area,hill sides,water fronts,as well as slopping landscape sapphiredxb is ready to work.
As well as We offering you with a wide range of services it will make your pool clean, safe and hygienic.
In short We assure a complete solutions to the pools. By maintaining International standards which adds value to your pool. And also it becomes the favorite meeting place for family, children, friends.